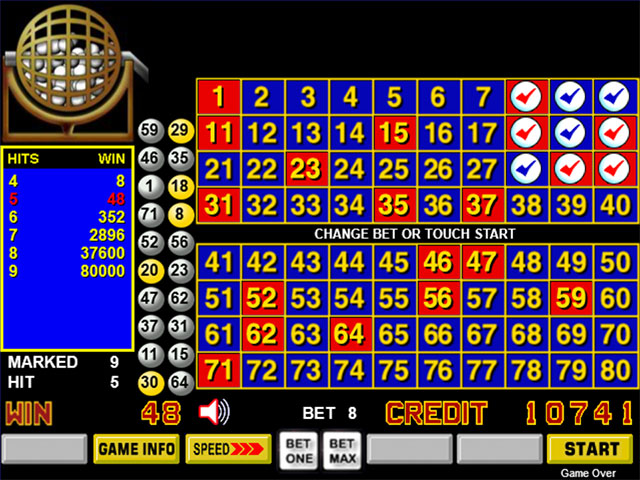 Intro to Video Keno
Video Keno is a machine-based casino game where the player selects up to 10 numbers from a card of 80 available spots. After placing your bet, 20 numbers are selected at random, with wins awarded based on the number of spots you have chosen correctly.
There are many variations of keno games, adding exciting bonus rounds or playing multiple cards at the same time, each offering a unique experience.
It seems everyone has their own theory on how best to play keno, which is part of the fun. Do you play your "lucky numbers" every time? Do you play the corners? Verticals? Boxes? However you choose to play, VideoKeno.com offers a great selection of authentic keno games for you to enjoy for free at home, while you prepare for your next visit to the casino.
Ready to play now? Click here for our game selection.